International Courier Company In Delhi | Cargo Parcel In Delhi
Global India Express Pvt Ltd is a leading International Courier Company In Delhi. The management and employees of GIEPL is committed to providing the best and most cost-effective and reliable courier and logistics solutions, connecting India with the global community in the fastest and most efficient way possible.
With the flexibility to choose your own network, it always represents the best services, so that the customer can compare the services and choose the network according to their requirement.
With the coverage of all the worldwide network, GIEPL having tie-up with  DHL International Courier, International Courier, TNT International Courier, UPS International Courier, DPD International Courier and all other small and medium networks just to assure the best delivery and cost-effective solution. We expertise in International Courier, International Cargo, International Shipping, International Parcel Service Provider in Delhi/NCR.
Send International Cargo, Parcel & Courier From Delhi, Noida, Gurgaon, Faridabad, Ghaziabad, Mumbai, Jaipur & Lucknow To More than 200 Country.
Exclusive Rates - Free Pickup & Packing from Delhi, Gurgaon, Noida, Ghaziabad, Faridabad, Sahibabad, & Manesar Over the phone/email Support
International Courier Company In Delhi | Cargo Parcel In Delhi
Delhi, Airport(Booking Office)
: Global India Express L341, Street No. 1, Near Vijaya Bank Mahipalpur Extn, New Delhi-110037. India Contact : 01141785200, 01164730365

• Personal Documents
• University Application
• Legal Documents
• Official Documents Delivery
• By DHL, Other Company, TNT, UPS
• Hand to Hand Delivery
• Food Items Delivery
• Branded Eatables Delivery
• Unbranded Eatables Delivery
• Handmade Food Items Delivery
• Branded Spices Delivery
• Branded Ingradients Delivery
• Express Delivery
• Economy Delivery
• Worldwide Delivery
• Small Shipment
• Big Shipment
• Urgent Shipping
• Furniture Delivery
• Used Cloth Delivery
• Television Delivery
• Air Conditioner Delivery
• Electronic Items Delivery
• Paintings Delivery
GIEPL was found in 2010, headed by Mr Roushan Sinha having a strong and dedicated team of 50+ people assures that all the customer or clients associated with Global India Express get the best services. With the High Tech environment, we offer the most convenient services that no other company can do in the International Courier Company In Delhi. We assure that everything takes place with the highest level of potential.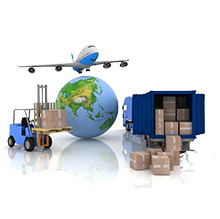 Air Freight Forwarding
Air Cargo Door To Door
Air International Cargo
International Air Courier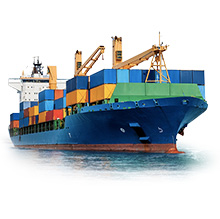 By Sea LCL & FCL
Manufactured Item Delivery
Business to Business Delivery
Business to Consumer Delivery
Fast Transit time
Doorstep collection included.
100% Free Packaging Assistant.
Paper work assistant.
Online tracking facility
SMS Notifications for all your packet (Including pickup/Transit/Exception & Delivery)
Email notification for all status (Including pickup/Transit & Delivery)
Dedicated customer support 24x7 & 365 Days.
Same day collection – Within 60 minute* (From Delhi/NCR)
Same day connection/Dispatching (Subject to complete paper work)
Courier & Cargo Insurance available (on special request of customer*)
Premium branded couriers connection.
Online payment option with Debit Card, Credit card & Net Banking option.
Online Invoice for all your consignment through Email.
Get Instant multiple carrier quotes like International Courier,TNT,UPS,UBX,Aramex, Self Network & All branded and reliable courier who delivering safely to worldwide.
| Country | Above 10Kg | Above 20 Kg | Above 50 Kg | Approx Time |
| --- | --- | --- | --- | --- |
| USA | ₹ 477.00 | ₹ 450.00 | ₹ 360.00 | 8-14 Days |
| Australia | ₹ 600.00 | ₹ 450.00 | ₹ 350.00 | 7-12 Days |
| New Zealand | ₹ 600.00 | ₹ 450.00 | ₹ 350.00 | 7-12 Days |
| Canada | ₹ 600.00 | ₹ 450.00 | ₹ 399.00 | 8-14 Days |
| UK | ₹ 270.00 | ₹ 250.00 | ₹ 220.00 | 6-10 Days |
| UAE | ₹ 270.00 | ₹ 250.00 | ₹ 200.00 | 3-05 Days |
| Germany | ₹ 335.00 | ₹ 330.00 | ₹ 300.00 | 7-12 Days |
| France | ₹ 335.00 | ₹ 330.00 | ₹ 300.00 | 7-12 Days |
| Italy | ₹ 350.00 | ₹ 350.00 | ₹ 320.00 | 7-12 Days |
| Hong Kong | ₹ 400.00 | ₹ 300.00 | ₹ 230.00 | 3-05 Days |
| Singapore | ₹ 400.00 | ₹ 300.00 | ₹ 250.00 | 5-08 Days |
Service : Economy Cargo
Tracking : Yes | Door Pickup : Yes
Door Packaging : Yes