Global India Express Charges through International Courier, Others, UPS, & TNT Door Delivery anywhere in Australia
Weight Kgs

International Courier

Others
UPS
TNT
0.5 Kg
INR 2,111
INR 2,601
INR 3,563
INR 6,999
1 Kg
INR 2,530
INR 3,237
INR 4,182
INR 8,009
1.5 Kg
INR 2,862
INR 3,763
INR 4,782
INR 9,023
2 Kg
INR 3,194
INR 4,292
INR 5,388
INR 10,082
2.5 Kg
INR 3,526
INR 4,818
INR 6,010
INR 11,117
3 Kg
INR 3,811
INR 4,342
INR 6,505
INR 12,102
3.5 Kg
INR 4,096
INR 4,583
INR 7,001
INR 13,067
4 Kg
INR 4,381
INR 4,827
INR 7,497
INR 14,045
4.5 Kg
INR 4,666
INR 5,068
INR 7,976
INR 15,018
5 Kg
INR 4,951
INR 5,309
INR 8,480
INR 15,987
5.5 Kg
INR 5,142
INR 5,534
INR 10,152
INR 16,949
6 Kg
INR 5,334
INR 5,756
INR 10,717
INR 17,910
6.5 Kg
INR 5,526
INR 5,980
INR 11,280
INR 18,826
7 Kg
INR 5,717
INR 6,203
INR 11,842
INR 19,714
7.5 Kg
INR 6,109
INR 6,627
INR 12,605
INR 20,875
8 Kg
INR 6,301
INR 6,852
INR 13,173
INR 21,836
8.5 Kg
INR 6,492
INR 7,074
INR 13,736
INR 22,801
9 Kg
INR 6,684
INR 7,298
INR 14,298
INR 23,762
9.5 Kg
INR 6,876
INR 7,521
INR 14,845
INR 24,723
10 Kg
INR 7,067
INR 7,745
INR 15,386
INR 25,689
10.5 Kg
INR 7,222
INR 7,982
INR 15,890
INR 26,674
11 Kg
INR 7,377
INR 8,215
INR 16,396
INR 27,599
11.5 Kg
INR 7,531
INR 8,448
INR 16,895
INR 28,523
12 Kg
INR 7,686
INR 8,679
INR 17,398
INR 29,448
12.5 Kg
INR 7,841
INR 8,912
INR 17,899
INR 30,368
13 Kg
INR 7,996
INR 9,144
INR 18,387
INR 31,292
13.5 Kg
INR 8,150
INR 9,377
INR 18,869
INR 32,221
14 Kg
INR 8,305
INR 9,610
INR 19,370
INR 33,145
14.5 Kg
INR 8,460
INR 9,841
INR 19,858
INR 34,066
15 Kg
INR 8,615
INR 10,074
INR 20,340
INR 34,986
15.5 Kg
INR 8,769
INR 10,306
INR 20,844
INR 35,837
16 Kg
INR 8,924
INR 10,539
INR 21,342
INR 36,689
16.5 Kg
INR 9,079
INR 10,772
INR 21,830
INR 37,532
17 Kg
INR 9,233
INR 11,003
INR 22,331
INR 38,383
17.5 Kg
INR 9,388
INR 11,236
INR 22,835
INR 39,234
18 Kg
INR 9,543
INR 11,469
INR 23,338
INR 40,036
18.5 Kg
INR 9,698
INR 11,701
INR 23,837
INR 40,830
19 Kg
INR 9,852
INR 11,934
INR 24,343
INR 41,633
19.5 Kg
INR 10,007
INR 12,165
INR 24,849
INR 42,431
20 Kg
INR 10,162
INR 12,398
INR 25,332
INR 43,229
21 Kg
INR 10,731
INR 12,895
INR 26,647
INR 43,433
22 Kg
INR 11,301
INR 13,428
INR 27,885
INR 45,477
23 Kg
INR 11,871
INR 13,963
INR 29,136
INR 47,522
24 Kg
INR 12,441
INR 14,498
INR 30,377
INR 49,566
25 Kg
INR 13,010
INR 15,032
INR 31,625
INR 51,610
26 Kg
INR 14,080
INR 16,067
INR 33,366
INR 54,155
27 Kg
INR 14,650
INR 16,602
INR 34,617
INR 56,199
28 Kg
INR 15,219
INR 17,135
INR 35,855
INR 58,244
29 Kg
INR 15,789
INR 17,670
INR 37,106
INR 60,288
30 Kg
INR 16,359
INR 18,205
INR 38,344
INR 62,332
31 Kg
INR 15,499
INR 18,740
INR 39,595
INR 34,626
32 Kg
INR 15,967
INR 19,275
INR 40,833
INR 35,711
33 Kg
INR 16,434
INR 19,810
INR 42,087
INR 36,795
34 Kg
INR 16,902
INR 20,342
INR 43,325
INR 37,880
35 Kg
INR 17,370
INR 20,877
INR 44,568
INR 38,965
36 Kg
INR 17,837
INR 21,412
INR 45,822
INR 40,049
37 Kg
INR 18,305
INR 21,947
INR 47,057
INR 41,134
38 Kg
INR 18,773
INR 22,482
INR 48,311
INR 42,219
39 Kg
INR 19,241
INR 23,017
INR 49,549
INR 43,303
40 Kg
INR 19,708
INR 23,550
INR 50,803
INR 44,388
41 Kg
INR 20,176
INR 24,085
INR 52,038
INR 45,473
42 Kg
INR 20,644
INR 24,619
INR 53,292
INR 46,558
43 Kg
INR 21,111
INR 25,154
INR 54,527
INR 47,642
44 Kg
INR 21,579
INR 25,689
INR 55,784
INR 48,727
45 Kg
INR 22,047
INR 27,149
INR 61,418
INR 48,931
46 Kg
INR 22,514
INR 27,667
INR 62,761
INR 49,996
47 Kg
INR 22,982
INR 28,185
INR 64,103
INR 51,061
48 Kg
INR 23,450
INR 28,704
INR 65,445
INR 52,126
49 Kg
INR 23,918
INR 29,222
INR 66,790
INR 53,191
50 Kg
INR 24,385
INR 29,740
INR 68,133
INR 54,256
51 Kg
INR 24,853
INR 30,258
INR 69,475
INR 55,321
52 Kg
INR 25,321
INR 30,776
INR 70,817
INR 56,386
53 Kg
INR 25,788
INR 31,294
INR 72,160
INR 57,452
54 Kg
INR 26,256
INR 31,812
INR 73,502
INR 58,517
55 Kg
INR 26,724
INR 32,332
INR 74,844
INR 59,582
56 Kg
INR 27,191
INR 32,851
INR 76,187
INR 60,647
57 Kg
INR 27,659
INR 33,369
INR 77,529
INR 61,712
58 Kg
INR 28,127
INR 33,887
INR 78,874
INR 62,777
59 Kg
INR 28,595
INR 34,405
INR 80,216
INR 63,842
60 Kg
INR 29,062
INR 34,923
INR 81,559
INR 64,907
61 Kg
INR 29,530
INR 35,441
INR 82,901
INR 65,973
62 Kg
INR 29,998
INR 35,959
INR 84,243
INR 67,038
63 Kg
INR 30,465
INR 36,477
INR 85,586
INR 68,103
64 Kg
INR 30,933
INR 36,996
INR 86,928
INR 69,168
65 Kg
INR 31,401
INR 37,514
INR 88,270
INR 70,233
66 Kg
INR 31,869
INR 38,034
INR 89,612
INR 71,298
67 Kg
INR 32,336
INR 38,552
INR 90,957
INR 72,363
68 Kg
INR 32,804
INR 39,070
INR 92,300
INR 73,428
69 Kg
INR 33,272
INR 39,588
INR 93,642
INR 74,494
70 Kg
INR 33,739
INR 40,106
INR 94,984
INR 75,559
71 Kg +
INR 423 Per Kg
INR 572 Per Kg
INR 1,317 Per Kg
INR 989 Per Kg
101 Kg +
INR 415 Per Kg
INR 548 Per Kg
INR 1,292 Per Kg
INR 836 Per Kg
301 Kg +
INR 395 Per Kg
INR 531 Per Kg
INR 1,262 Per Kg
INR 803 Per Kg
501 Kg +
INR 386 Per Kg
INR 514 Per Kg
INR 1,235 Per Kg
INR 835 Per Kg
1001 Kg +
INR 378 Per Kg
INR 496 Per Kg
INR 1,207 Per Kg
INR 768 Per Kg
Note: v    Actual weight and volume weight whichever is higher will be applicable.

v    Volume weight calculator (Length x writhe x heights /5000) CMS.

v    We need complete packed this shipment at the time of pickup of packet.

v    Chargeable weight will be determined after package is picked up from location by our team.

v    If you have multiple boxes each items will be calculated with actual or dimensional weight whichever is higher.

v    Global India Express will not be responsible for any delays in shipment due to custom clearance, National Holidays, religious holidays, inclement weather conditions, etc.

v    all consignment must be wrapped, packed, and addressed for safe handling

v    any custom duty charged by destination govt. consignee will have to pay as per actual
Duties, taxes and customs charges if any (in Australia) will be additional.
---
Call Anytime : 011 41785200 (India)
---
Packing Advice For Australia
---

Courier & Cargo Services from India to Australia
• By Air Door to Door Services
• By Air Door to Airport Delivery.
• By Air Airport to Airport.
• Excess Baggage Delivery Door to Door
• By Sea Door to Door Delivery
• By Sea Door to Sea Port.
• Commercial Shipment Air and By Sea.
• Personal Household items Delivery.
• Shifting and Relocation services delivery to all over Australia.
• Call to our customer support for know more about our services for Courier/Cargo Delivery to Australia from (India) Delhi/NCR
• Customer support open 24×7 and 365 days.
---
Advantage with Global India Express for courier delivery to Australia from Delhi/NCR
• Cheap Discounted offer price for courier for Aus.
• Fast Transit time
• Doorstep collection included.
• 100% Free Packaging Assistant.
• Paper work assistant.
• Online tracking facility
• SMS Notifications for all your packet (Including pickup/Transit/Exception & Delivery)
• Email notification for all status (Including pickup/Transit & Delivery)
• Dedicated customer support 24×7 & 365 Days.
• Same day collection – Within 60 minute* (From Delhi/NCR)
• Same day connection/Dispatching (Subject to complete paper work)
• Courier & Cargo Insurance available (on special request of customer*)
• Premium branded couriers connection.
• Online payment option with Debit Card, Credit card & Net Banking option.
• Online Invoice for all your consignment through Email.
• Get Instant multiple carrier quotes like International Courier,Others,TNT,UPS,UBX,Aramex, Self Network & All branded and reliable courier who delivering safely to Australia.
---
Courier to Australia, Best Courier to Australia, Cheap Courier To Australia, Courier Services to Australia, Courier to Australia from Delhi, Courier to Australia from Faridabad, Shipping prices for Australia, Best way to sending courier to Australia from Noida, Courier delivery to Australia, Cargo Agents for Australia from noida, Cheapest courier to Australia, Parcel to Australia, Best Parcel to Australia, Cheap Parcel to Australia, Best Courier Services for Australia, Courier to Australia from Noida, Courier to Australia From India, Courier rate for India to Australia, Best way to sending courier to Australia from Gurgaon, Parcel delivery to Australia ,Cargo agents for Australia from Gurgaon, Cheapest courier for Australia, Shipping to Australia, Best Shipping to Australia, Cheap Shipping to Australia, Reliable courier for Australia, Courier to Australia from Gurgaon, Courier Charges for Australia, Best way to send parcel to Australia from Delhi, Best way to sending courier to Australia from Ghaziabad, Courier delivery services for Australia from india, Cargo agents for Australia from Faridabad, Cheapest courier to Australia, Ship to Australia, Best Ship to Australia, Cheap Ship to Australia, Fastest courier services for Australia, Courier to Australia from Ghaziabad, Parcel charges for Australia, Best way to sending parcel to Australia from New Delhi, Best way to sending parcel to Australia From Faridabad, Cargo agents for Australia from Delhi, Cargo agents for Australia from Ghaziabad, Cheapest courier delivery to Australia, courier to Australia from delhi,
Courier to Sydney, Best Courier to Sydney, Cheap Courier To Sydney, Courier Services to Sydney, Courier to Sydney from Delhi, Courier to Sydney from Faridabad, Shipping prices for Sydney, Best way to sending courier to Sydney from Noida, Courier delivery to Sydney, Cargo Agents for Sydney from noida, Cheapest courier to Sydney, Parcel to Sydney, Best Parcel to Sydney, Cheap Parcel to Sydney, Best Courier Services for Sydney, Courier to Sydney from Noida, Courier to Sydney From India, Courier rate for India to Sydney, Best way to sending courier to Sydney from Gurgaon, Parcel delivery to Sydney ,Cargo agents for Sydney from Gurgaon, Cheapest courier for Sydney, Shipping to Sydney, Best Shipping to Sydney, Cheap Shipping to Sydney, Reliable courier for Sydney, Courier to Sydney from Gurgaon, Courier Charges for Sydney, Best way to send parcel to Sydney from Delhi, Best way to sending courier to Sydney from Ghaziabad, Courier delivery services for Sydney from india, Cargo agents for Sydney from Faridabad, Cheapest courier to Sydney, Ship to Sydney, Best Ship to Sydney, Cheap Ship to Sydney, Fastest courier services for Sydney, Courier to Sydney from Ghaziabad, Parcel charges for Sydney, Best way to sending parcel to Sydney from New Delhi, Best way to sending parcel to Sydney From Faridabad, Cargo agents for Sydney from Delhi, Cargo agents for Sydney from Ghaziabad, Cheapest courier delivery to Sydney, courier to Sydney from delhi,
Courier to Melbourne, Best Courier to Melbourne, Cheap Courier To Melbourne, Courier Services to Melbourne, Courier to Melbourne from Delhi, Courier to Melbourne from Faridabad, Shipping prices for Melbourne, Best way to sending courier to Melbourne from Noida, Courier delivery to Melbourne, Cargo Agents for Melbourne from noida, Cheapest courier to Melbourne, Parcel to Melbourne, Best Parcel to Melbourne, Cheap Parcel to Melbourne, Best Courier Services for Melbourne, Courier to Melbourne from Noida, Courier to Melbourne From India, Courier rate for India to Melbourne, Best way to sending courier to Melbourne from Gurgaon, Parcel delivery to Melbourne ,Cargo agents for Melbourne from Gurgaon, Cheapest courier for Melbourne, Shipping to Melbourne, Best Shipping to Melbourne, Cheap Shipping to Melbourne, Reliable courier for Melbourne, Courier to Melbourne from Gurgaon, Courier Charges for Melbourne, Best way to send parcel to Melbourne from Delhi, Best way to sending courier to Melbourne from Ghaziabad, Courier delivery services for Melbourne from india, Cargo agents for Melbourne from Faridabad, Cheapest courier to Melbourne, Ship to Melbourne, Best Ship to Melbourne, Cheap Ship to Melbourne, Fastest courier services for Melbourne, Courier to Melbourne from Ghaziabad, Parcel charges for Melbourne, Best way to sending parcel to Melbourne from New Delhi, Best way to sending parcel to Melbourne From Faridabad, Cargo agents for Melbourne from Delhi, Cargo agents for Melbourne from Ghaziabad, Cheapest courier delivery to Melbourne, courier to Melbourne from delhi,
Courier to Brisbane, Best Courier to Brisbane, Cheap Courier To Brisbane, Courier Services to Brisbane, Courier to Brisbane from Delhi, Courier to Brisbane from Faridabad, Shipping prices for Brisbane, Best way to sending courier to Brisbane from Noida, Courier delivery to Brisbane, Cargo Agents for Brisbane from noida, Cheapest courier to Brisbane, Parcel to Brisbane, Best Parcel to Brisbane, Cheap Parcel to Brisbane, Best Courier Services for Brisbane, Courier to Brisbane from Noida, Courier to Brisbane From India, Courier rate for India to Brisbane, Best way to sending courier to Brisbane from Gurgaon, Parcel delivery to Brisbane ,Cargo agents for Brisbane from Gurgaon, Cheapest courier for Brisbane, Shipping to Brisbane, Best Shipping to Brisbane, Cheap Shipping to Brisbane, Reliable courier for Brisbane, Courier to Brisbane from Gurgaon, Courier Charges for Brisbane, Best way to send parcel to Brisbane from Delhi, Best way to sending courier to Brisbane from Ghaziabad, Courier delivery services for Brisbane from india, Cargo agents for Brisbane from Faridabad, Cheapest courier to Brisbane, Ship to Brisbane, Best Ship to Brisbane, Cheap Ship to Brisbane, Fastest courier services for Brisbane, Courier to Brisbane from Ghaziabad, Parcel charges for Brisbane, Best way to sending parcel to Brisbane from New Delhi, Best way to sending parcel to Brisbane From Faridabad, Cargo agents for Brisbane from Delhi, Cargo agents for Brisbane from Ghaziabad, Cheapest courier delivery to Brisbane, courier to Brisbane from delhi,
Courier to Perth, Best Courier to Perth, Cheap Courier To Perth, Courier Services to Perth, Courier to Perth from Delhi, Courier to Perth from Faridabad, Shipping prices for Perth, Best way to sending courier to Perth from Noida, Courier delivery to Perth, Cargo Agents for Perth from noida, Cheapest courier to Perth, Parcel to Perth, Best Parcel to Perth, Cheap Parcel to Perth, Best Courier Services for Perth, Courier to Perth from Noida, Courier to Perth From India, Courier rate for India to Perth, Best way to sending courier to Perth from Gurgaon, Parcel delivery to Perth ,Cargo agents for Perth from Gurgaon, Cheapest courier for Perth, Shipping to Perth, Best Shipping to Perth, Cheap Shipping to Perth, Reliable courier for Perth, Courier to Perth from Gurgaon, Courier Charges for Perth, Best way to send parcel to Perth from Delhi, Best way to sending courier to Perth from Ghaziabad, Courier delivery services for Perth from india, Cargo agents for Perth from Faridabad, Cheapest courier to Perth, Ship to Perth, Best Ship to Perth, Cheap Ship to Perth, Fastest courier services for Perth, Courier to Perth from Ghaziabad, Parcel charges for Perth, Best way to sending parcel to Perth from New Delhi, Best way to sending parcel to Perth From Faridabad, Cargo agents for Perth from Delhi, Cargo agents for Perth from Ghaziabad, Cheapest courier delivery to Perth, courier to Perth from delhi,
Courier to Adelaide, Best Courier to Adelaide, Cheap Courier To Adelaide, Courier Services to Adelaide, Courier to Adelaide from Delhi, Courier to Adelaide from Faridabad, Shipping prices for Adelaide, Best way to sending courier to Adelaide from Noida, Courier delivery to Adelaide, Cargo Agents for Adelaide from noida, Cheapest courier to Adelaide, Parcel to Adelaide, Best Parcel to Adelaide, Cheap Parcel to Adelaide, Best Courier Services for Adelaide, Courier to Adelaide from Noida, Courier to Adelaide From India, Courier rate for India to Adelaide, Best way to sending courier to Adelaide from Gurgaon, Parcel delivery to Adelaide ,Cargo agents for Adelaide from Gurgaon, Cheapest courier for Adelaide, Shipping to Adelaide, Best Shipping to Adelaide, Cheap Shipping to Adelaide, Reliable courier for Adelaide, Courier to Adelaide from Gurgaon, Courier Charges for Adelaide, Best way to send parcel to Adelaide from Delhi, Best way to sending courier to Adelaide from Ghaziabad, Courier delivery services for Adelaide from india, Cargo agents for Adelaide from Faridabad, Cheapest courier to Adelaide, Ship to Adelaide, Best Ship to Adelaide, Cheap Ship to Adelaide, Fastest courier services for Adelaide, Courier to Adelaide from Ghaziabad, Parcel charges for Adelaide, Best way to sending parcel to Adelaide from New Delhi, Best way to sending parcel to Adelaide From Faridabad, Cargo agents for Adelaide from Delhi, Cargo agents for Adelaide from Ghaziabad, Cheapest courier delivery to Adelaide, courier to Adelaide from delhi,
Courier to Queensland, Best Courier to Queensland, Cheap Courier To Queensland, Courier Services to Queensland, Courier to Queensland from Delhi, Courier to Queensland from Faridabad, Shipping prices for Queensland, Best way to sending courier to Queensland from Noida, Courier delivery to Queensland, Cargo Agents for Queensland from noida, Cheapest courier to Queensland, Parcel to Queensland, Best Parcel to Queensland, Cheap Parcel to Queensland, Best Courier Services for Queensland, Courier to Queensland from Noida, Courier to Queensland From India, Courier rate for India to Queensland, Best way to sending courier to Queensland from Gurgaon, Parcel delivery to Queensland ,Cargo agents for Queensland from Gurgaon, Cheapest courier for Queensland, Shipping to Queensland, Best Shipping to Queensland, Cheap Shipping to Queensland, Reliable courier for Queensland, Courier to Queensland from Gurgaon, Courier Charges for Queensland, Best way to send parcel to Queensland from Delhi, Best way to sending courier to Queensland from Ghaziabad, Courier delivery services for Queensland from india, Cargo agents for Queensland from Faridabad, Cheapest courier to Queensland, Ship to Queensland, Best Ship to Queensland, Cheap Ship to Queensland, Fastest courier services for Queensland, Courier to Queensland from Ghaziabad, Parcel charges for Queensland, Best way to sending parcel to Queensland from New Delhi, Best way to sending parcel to Queensland From Faridabad, Cargo agents for Queensland from Delhi, Cargo agents for Queensland from Ghaziabad, Cheapest courier delivery to Queensland, courier to Queensland from delhi,
Courier to Canberra, Best Courier to Canberra, Cheap Courier To Canberra, Courier Services to Canberra, Courier to Canberra from Delhi, Courier to Canberra from Faridabad, Shipping prices for Canberra, Best way to sending courier to Canberra from Noida, Courier delivery to Canberra, Cargo Agents for Canberra from noida, Cheapest courier to Canberra, Parcel to Canberra, Best Parcel to Canberra, Cheap Parcel to Canberra, Best Courier Services for Canberra, Courier to Canberra from Noida, Courier to Canberra From India, Courier rate for India to Canberra, Best way to sending courier to Canberra from Gurgaon, Parcel delivery to Canberra ,Cargo agents for Canberra from Gurgaon, Cheapest courier for Canberra, Shipping to Canberra, Best Shipping to Canberra, Cheap Shipping to Canberra, Reliable courier for Canberra, Courier to Canberra from Gurgaon, Courier Charges for Canberra, Best way to send parcel to Canberra from Delhi, Best way to sending courier to Canberra from Ghaziabad, Courier delivery services for Canberra from india, Cargo agents for Canberra from Faridabad, Cheapest courier to Canberra, Ship to Canberra, Best Ship to Canberra, Cheap Ship to Canberra, Fastest courier services for Canberra, Courier to Canberra from Ghaziabad, Parcel charges for Canberra, Best way to sending parcel to Canberra from New Delhi, Best way to sending parcel to Canberra From Faridabad, Cargo agents for Canberra from Delhi, Cargo agents for Canberra from Ghaziabad, Cheapest courier delivery to Canberra, courier to Canberra from delhi,
Courier to Newcastle, Best Courier to Newcastle, Cheap Courier To Newcastle, Courier Services to Newcastle, Courier to Newcastle from Delhi, Courier to Newcastle from Faridabad, Shipping prices for Newcastle, Best way to sending courier to Newcastle from Noida, Courier delivery to Newcastle, Cargo Agents for Newcastle from noida, Cheapest courier to Newcastle, Parcel to Newcastle, Best Parcel to Newcastle, Cheap Parcel to Newcastle, Best Courier Services for Newcastle, Courier to Newcastle from Noida, Courier to Newcastle From India, Courier rate for India to Newcastle, Best way to sending courier to Newcastle from Gurgaon, Parcel delivery to Newcastle ,Cargo agents for Newcastle from Gurgaon, Cheapest courier for Newcastle, Shipping to Newcastle, Best Shipping to Newcastle, Cheap Shipping to Newcastle, Reliable courier for Newcastle, Courier to Newcastle from Gurgaon, Courier Charges for Newcastle, Best way to send parcel to Newcastle from Delhi, Best way to sending courier to Newcastle from Ghaziabad, Courier delivery services for Newcastle from india, Cargo agents for Newcastle from Faridabad, Cheapest courier to Newcastle, Ship to Newcastle, Best Ship to Newcastle, Cheap Ship to Newcastle, Fastest courier services for Newcastle, Courier to Newcastle from Ghaziabad, Parcel charges for Newcastle, Best way to sending parcel to Newcastle from New Delhi, Best way to sending parcel to Newcastle From Faridabad, Cargo agents for Newcastle from Delhi, Cargo agents for Newcastle from Ghaziabad, Cheapest courier delivery to Newcastle, courier to Newcastle from delhi,
Cheap Courier Cargo Parcel Shipping Services Charges To Australia From India Delhi Gurgaon Noida Faridabad Ghaziabad Sahibabad Australia Cheap Rate Online Prices Low Cost Courier Delivery Cheapest Charges To Australia From Delhi Check Online Charges for Australia From India New Delhi
Third Party Pickup Location : Amritsar, Barnala, Bathinda, Faridkot, Fazilka, Firozpur, Gurdaspur, Hoshiarpur, Jalandhar, Kapurthala, Ludhiana, Mansa, Moga, Muktsar, Nawan Shahr, Pathankot, Patiala, Sangrur, Panchkula, Ambala, Ambala, Yamunanagar, Kurukshetra, Kaithal, Karnal,Panipat, Sonipat, Jind,Sirsa, Hisar, Bhiwani, Rohtak, Jhajjar, Rewari, Palwal, Kanpur, Ghaziabad, Varanasi, Allahabad, Aligarh, Saharanpur, Noida, Jhansi, Meerut, Aligarh, Lucknow , Agra Meerut, Barelly Moradabad, Gorakhpur, Firozabad, Muzaffarnagar, Bhatinda Many More
---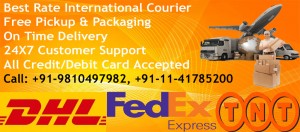 Call Anytime : 011 41785200 (India)